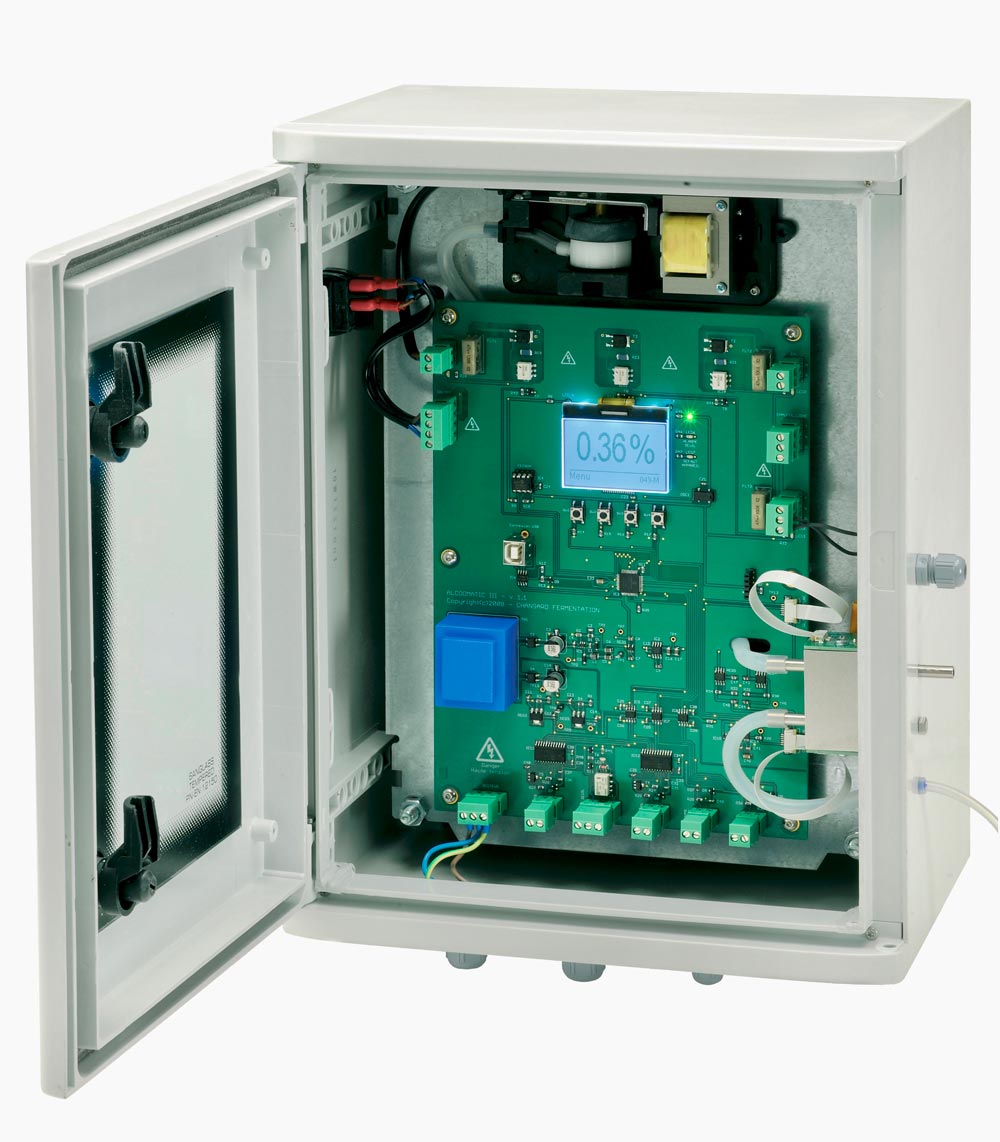 Automation of alcohol measurement for fermenters in the vinegar industry
The ALCOOMATIC continuously monitors alcohol concentrations during fermentation.
The ALCOOMATIC initiates the discharge of the fermenter when the measurement reaches the limit as defined by the operator.
The measurement is carried out using an air sample taken from the fermenter's exhaust pipe.
The ALCOOMATIC is equipped with an automatic deviation correction system.
System for in-line measuring alcohol concentration fully automatic
Full automation of all types of fermenters
Application for Fed-batch process (high acidity)
Measurement without contact with the liquid
Contact us for more information about this product